CTM 12K Ceilometer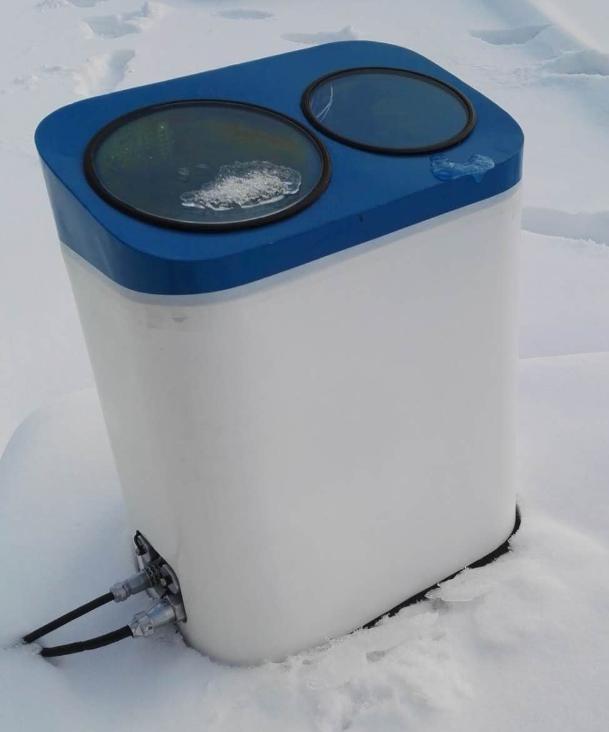 CTM 12K Ceilometer

for High-Range Cloud Height Detection
The height of the cloud bottom, the thickness of the cloud layer, the vertical visibility and the height of the atmospheric boundary layer are measured.
Ceilometer CTM 12K is designed to measure high‑range cirrus cloud heights without surpassing the low and middle layer clouds, or vertical visibility in harsh conditi.Cloud reporting range up to 39500ft(12km).
Ceilometer is dual lens cloud sensor that is manufactured to the highest industry sepcificati and is proven to operate in the field even in the harsh weather conditi. Employing the latest ceilometer processing technology,Meet the needs of all customers.
CTM 12K is able to detect three cloud layers simultaneously. If the cloud base is obscured due to precipitation or ground- based fog, CTM 12K reports Vertical Visibility. CTM 12K is able to provide the backscatter profile over the full measurement range. This information provides a possibility for an advanced boundary layer and atmospheric analysis.
The infrared pulse laser emitted by the device is scattered by aerosol particles in the atmosphere. Then the scattered light is received and detected by the device at a specific frequency, forming the echo profile of the backscatter signal of the atmosphere, which can be used to judge the height of aerosol cluster and cloud layer.
Technical Data

Measurement Performance

Cloud reporting range

0 … 39500ft (0 … 12km)

Resolution

15 ft ( 5m )

Measurement accuracy

±50ft (15m) @ <0 … 500ft (150m)

±10% @ 500 … 1000ft (150m-300m)

±20% @ >1000ft (300m)

Reporting cycle

10~100 S

Inputs and Outputs

Operating voltage

100~260 AC 50 Hz or 9~30 V DC 1.5A

Power cumption

18W

Heating cumption

60W

Back-up battery

10Ah

Interfaces

Signal output

RS232 or RS422 or RS485

output data

Cloud hits (up to 3 layers) and status information

Height of the cloud bottom, the thickness of the cloud layer, the vertical visibility and the height of the atmospheric boundary layer are measured.

Optional remote module

Radio station or GPRS

Baud rate

1200 … 115200

Other information

Housing classification

IP65

Measurement unit (mm)

320×200×380

Measurement unit (kg)

12kg

Software

English / Chinese

EMC

IEC/EN 61326

Electrical Safety

IEC/EN 60950
技术指标:
测量范围:15m-12000m
测量精度:<150m,±15m;
150m-300m,±10%;
>300m,±20%
分辨率:5m
云层数量:3层
电源:AC100~250V或DC9~36V
功耗:<15W
通讯接口:RS232/RS485
输出时间:最小30秒
工作温度:-40~+60℃
工作湿度:10%~100%RH
防护等级:IP65
尺寸(mm):≤320×200×380
重量:≤12kg